Zurich – enjoyment, and quality of life
Zurich is located in the heart of Europe and is an important economic, cultural and social center of Switzerland. With its unique location on Lake Zurich and the Alps on the horizon, the city offers a wonderful panorama that is not only enjoyed by the almost 420,000 inhabitants. Zurich is one of the cities with the highest quality of life in the world.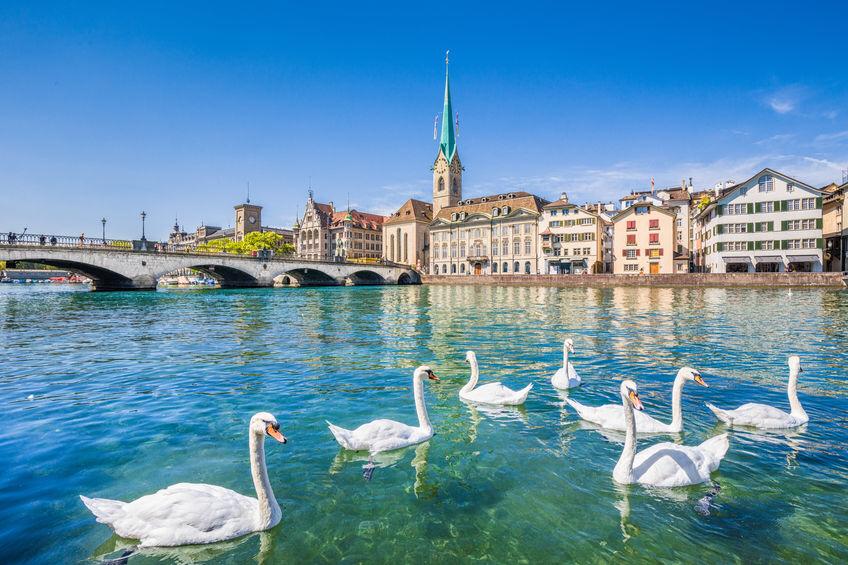 The city inspires by lively quarters, endless shopping opportunities, and idyllic parks. Zurich stands for the trend of 'enjoyment and quality of life. And Zurich has a lot in store for enjoyment: because they still exist, the traditional cozy coffee houses in the winding cobblestone streets of the old town. Restaurants with home-style Swiss cuisine also exist alongside the countless international restaurants.